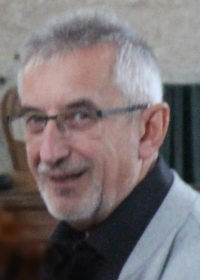 Announcement
It is with shock and great sadness that we report the sudden and unexpected death of Lancaster Singers' tenor and Choir Vice Chairman, John Falkingham.
John collapsed and died, we understand, late on Friday 1st February 2019 while on holiday in the Caribbean with Liz, his wife.
John, the former Head of Garstang High School, was an accomplished musician and had been a stalwart member of Lancaster Singers for many years. He was closely involved back-stage in the running of the choir as well, of course, as a Singer. Last November, he was largely responsible for 18 months' worth of LS involvement which led to the hugely successful Armistice Concert of Karl Jenkins' The Armed Man in Lancaster Priory. He will be missed grievously.
Lancaster Singers would like to extend its deep sympathy and condolences to Liz and family.
Chris Haughton
Chair, Lancaster Singers