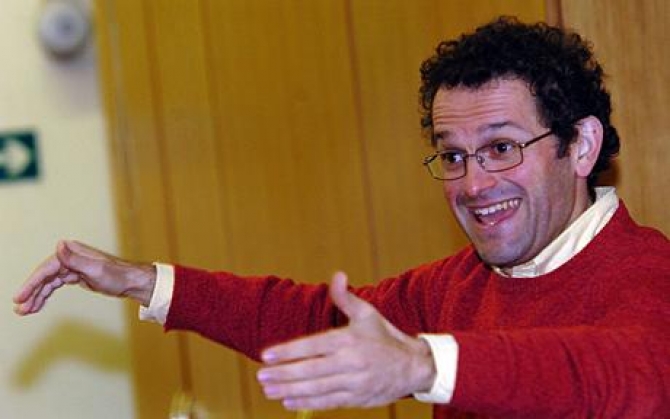 Marco Fanti, 34, has taken the post of director and conductor of the historic Preston Cecilian Choral Society.
The only sticking point is that it comes with a 1,800 round trip from his hometown of Bologna, where he lives with his wife Cristina.
It costs the Italian-born musician approximately £100 a week and takes seven hours, two train journeys, a cross-continent flight and a car ride just to get to weekly rehearsals every Monday night at St Augustine's Primary School in Avenham.
Despite spending most of his pay for the part-time post on the long-distance commute, he says he is loving the pace of his new job because the classical music scene in Preston is more vibrant than in his hometown.
He said: "For me the travel is a pleasure. I wouldn't want to do it forever but for now I am enjoying it. I get to listen to music, read and things like that.
"I am happy to do it just to be here. The opportunities for me here are very good. There aren't many opportunities in Italy, especially in choral music. Here people see music as important for life and the scene is very exciting and well organised with lots of events and concerts."
Mr Fanti, who is also musical director of Lancaster Singers, has conducted the Romanian State Orchestra, the Orchestra Sinfonica del Lario and the Coro and Orchestra Athena. He is also a professor of music at the University of Bologna and teaches literature at public high school.
He plans to move to Preston if he can find full-time work as a teacher.
John Bird, media officer for the Preston Cecilians', said the appointment represented one of the most "exciting" periods in the choir's 83-year history.
He said: "It is great news for us. We've never had an Italian conductor before and he is certainly very vibrant, emotive and lively. He's breathing new life into the choir and hopefully will help us branch out and attract new people.
"It must be a tough commute though. It is a very big undertaking for him."